About Steam Trap
There are four types of traps: steam traps, air traps, pump traps, and drain valves.
Steam traps remove condensate from steam pipes or equipment;
The air trap removes water from compressed air pipes or equipment;
Pump traps rely on air or steam as power to pressurize condensate or liquid from the low-pressure area to the high-pressure area;
The drain valve is used to remove the liquid with larger density in the gas-liquid two-phase or two liquid environments.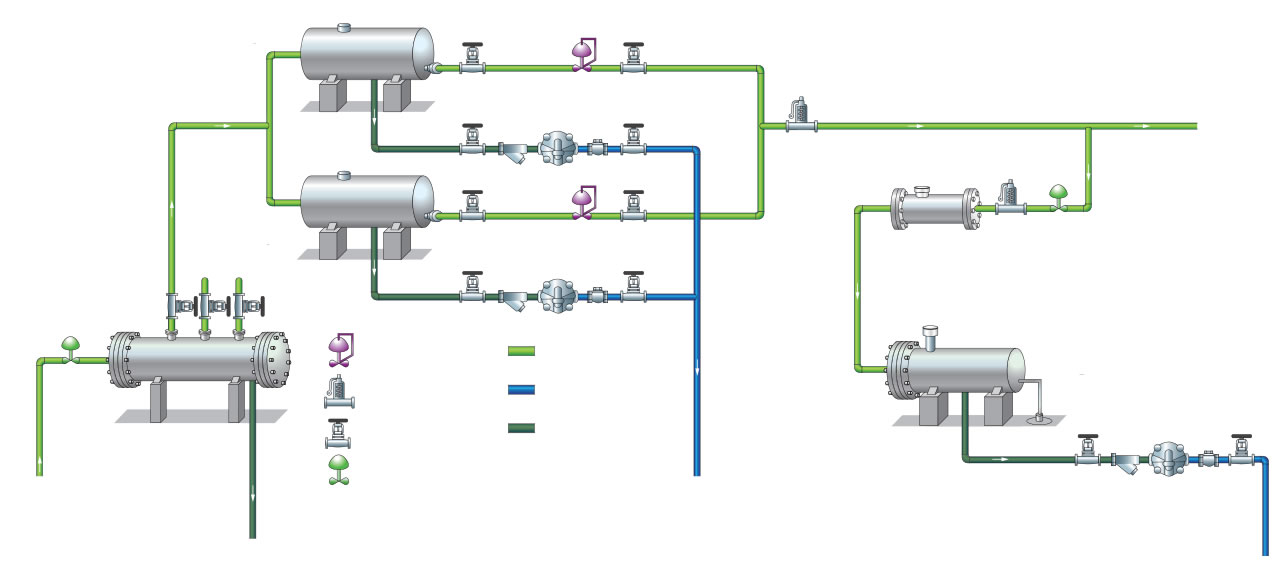 Steam trap is a device that can automatically remove non-condensable gases such as steam condensed water and air in heating equipment or steam pipes, with no steam leak. The steam trap has the function of automatically blocking steam and draining water. It can remove the condensate in the steam pipeline in time to prevent the pipeline from water hammer; remove the condensate of the heating equipment, ensure the maximum heat exchange area of the equipment, and improve the thermal efficiency. Steam traps are widely used in water delivery systems in various industries such as petrochemicals, food and beverages, pharmaceuticals, textile printing and dyeing, electric power, tobacco, etc. and play a great role in energy saving and emission reduction.
VMV Newton is committed to steam system product development, production and energy-saving system transformation, and has established a set of steam trap design theory and a complete set of steam laboratory. Every new product are carefully designed and shall go through several simulations. All the products shall go through strict inspection and simulation test before leave the factory.
VMV Newton steam trap products are at the international leading level, with unique and advanced product structure and closing system design. All the products are patented, anyone who counterfeits will be held legally responsible!