Ductile Iron Bellow Valves
Feature
Design standard: EN12516
Face to face dimension: EN558-1
Flanged ends:EN1092-1,DN40-200 thickness according EN1092-2
Test & inspection: EN12266
Application
Steam System
Thermal Oil System
Hot and cold water

Advantage
1.The Bellow sealed globe check valve is a valve with two function ,which is globe and check valve. Connecting this valve's stem and disc is designed to open structure . The stem can withstand the movement of the valve disc when it close valve, which can combine the disc sealing and seat sealing surface to achieve the close status. In the meanwhile, the valve can break off the media in pipeline .when opening the valve, stem and disc is disengaged. It plays the role of a check valve to prevent the media back flow.
2.This valve has a dual function ,it can cost savings and higher security.
3.Especially suitable for the installation location restrictions for special occasions.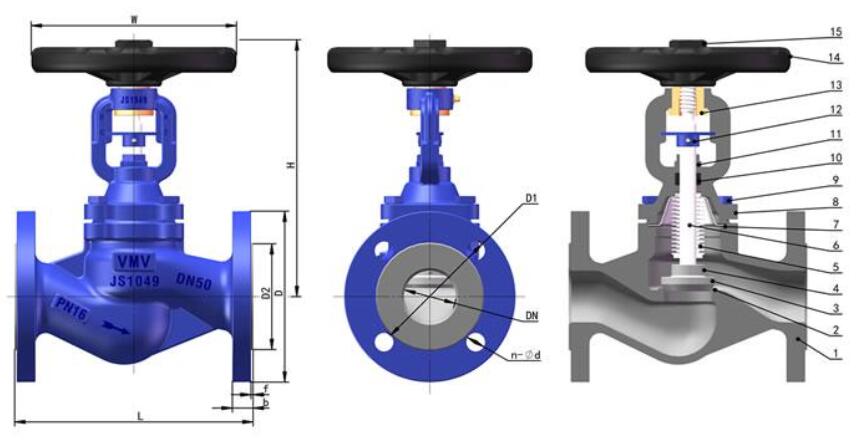 Welcome to our website. If you have any requests or suggestions,please feel free to email us at vmv@steamvalves.com or use the following enquiry form. Please allow us to provide you with the best service.