Control valve
VeGA is the most Versatile control valve for General Applications ever designed by EBSON.
VeGA is a straight body single seat control valve with cage guided balanced plug designed to withstand the most severe process conditions; the flow is mainly controlled by the special drilled cage, which acts as a continuous and full plug guide along the whole valve travel.
The special plug design allows improving valve rangeability by reducing minimum controllable flow and plug erosion.
The high pressure recovery factor value compared with conventional Contoured plug control valves ensure higher flow rates on compressible fluid service and reduces cavitation risk and effects on liquid service.
All versions have quick change trim with internal spring to extend the quick change design up to maximum working temperature.
Together with the standard high capacity trim, low noise trims and double cage trims are available respectively for critical service on compressible fluids (gas and vapor) and for high differential pressures or for cavitating service where higher pressure recovery factor values are required.
Balanced Plug with Pilot execution allows to comply with IEC sealing class V up to 566C for compressi ble fluids service. "Flow to close" configuration improves seat ring protection and increases seating force making this solution particularly reliable.
For uncompressible fluids service, a special C-ring metallic seal is available to comply with IEC sealing class V without practical temperature limitations.
Contoured unbalanced plugs are available on request up to DN 4"for dirty fluids service. Bonnet style, finned and partially extended is specially designed to comply with all working conditions.
A special material configuration is available to comply with NACE MR0175 and MR0103 standards.
VeGA control valves are usually equipped with EBSON diaphragm spring return pneumatic actuators 1-X-210 and 1-X-250 series (pneumatic cylinders 1-X-400 series for DN 16"and over).
Electrical or hydraulic actuators are available on request.
MAIN FEATURES
- Wide range of sizes: from DN 3/4" to DN 24";
- Ratings from ANSI 150 up to ANSI 2500 (B10 to B100 for EN ratings);
- Wide operating temperature range (-75 C to 566 C,-196C with optional extended bonnet);
- Quick change design up to maximum allowed working temperature;
- High flow capacity thanks to optimized body shape design;
- High rangeability thanks to CCF plug design;
- Sealing class V IEC 60534-4 extended up to 566 C for balanced plug with pilot ("flow to close" for compressible fluid applications) or metal C-ring seal for all applications;
- Unbalanced Contoured plug version available up to DN 4"for dirty fluids service;
- Soft seat ring insert, to comply with IEC 60534-4 leakage class VI;
- Finned-partially extended bonnet shape, to comply with all working temperatures.
GENERAL DATA
BODY
Type: globe, straight way single port. Angle body version 1-4640 series is available on request
Construction: cast
Materials: wide material selection (from ASME and EN standards) is available, according to material tables. Other mater are available on request
Sizes: 3/4" through 24"
Connections:
o ANSI, EN flanged
o BW ANSI B16.25
o UNI EN 12627 butt welding ends
o Socket welding up to NPS 2"
Ratings: according to EN 12516-1 and ASME B16.34 materials
o PN 10/16/25/40/63/100
o ANSI 150/300/600 up to DN 24", ANSI 900/1500 (up to DN 12"), ANSI 2500 (up to DN 4")
FLOW DIRECTION
Flow over the plug on 1-6948 (balanced with pilot). Flow under the plug on 1-6941, 1-6942 and 1-6943.
BONNET
Type: partially extended, finned. With bellows seal or extension bonnet for low temperature service (< -75 C) on request
Constructions: flanged type, cast or forged
Materials: same as body
Low Emission certified packings are available on request
PLUG
Sizes: full or reduced ports as per Cv table
o Balanced and unbalanced, cage guided: port 1/2"to 24", for 1-6943 and 1-6948 series
o Contoured unbalanced: up to DN 4", for 1-6941 and 1-6942 series
Materials: see table of materials
FLOW CHARACTERISTIC
Linear (also suitable for on-off service)
Equal percentage
SEAT
Mounting: free fited in the body without screwing or forcing. Centered in the cage granting alignment with the plug, body and
seat. Coupling sealed by means of a flat gasket
Materials: see table of materials
CAGE
Constructions: rolled or forged cylinder, drilled or V-ported, tightened between body and bonnet
Materials: see table of materials
STEM PACKINGS
TFK: PTFE aramid fibers reinforced packing up to 250C- 150 bar
GRF: Pure flexible graphite packing without practical temperature limitation (max 450 C in presence 0 f oxidizing fluids)
TFP: Pure PTFE packing (suitable for oxygen service) up to 200C- 150 bar
SPECIAL EXECUTIONS SUPPLIED AS OPTION
Double packing with leak off lateral connection Live Loading System with Belleville Springs
- Low Emission Certified Packings
Sand protection
For further details see Parcol technical Bulletin 1-VII.
LEAKAGE CLASSES
In accordance with IEC 60534-4 leakage classes, up to class VI for both balanced and unbalanced construction up to
maximum admissible working temperatures.
Special sealing class (HS) for erosive/corrosive fluids applications with higher seating forces is available.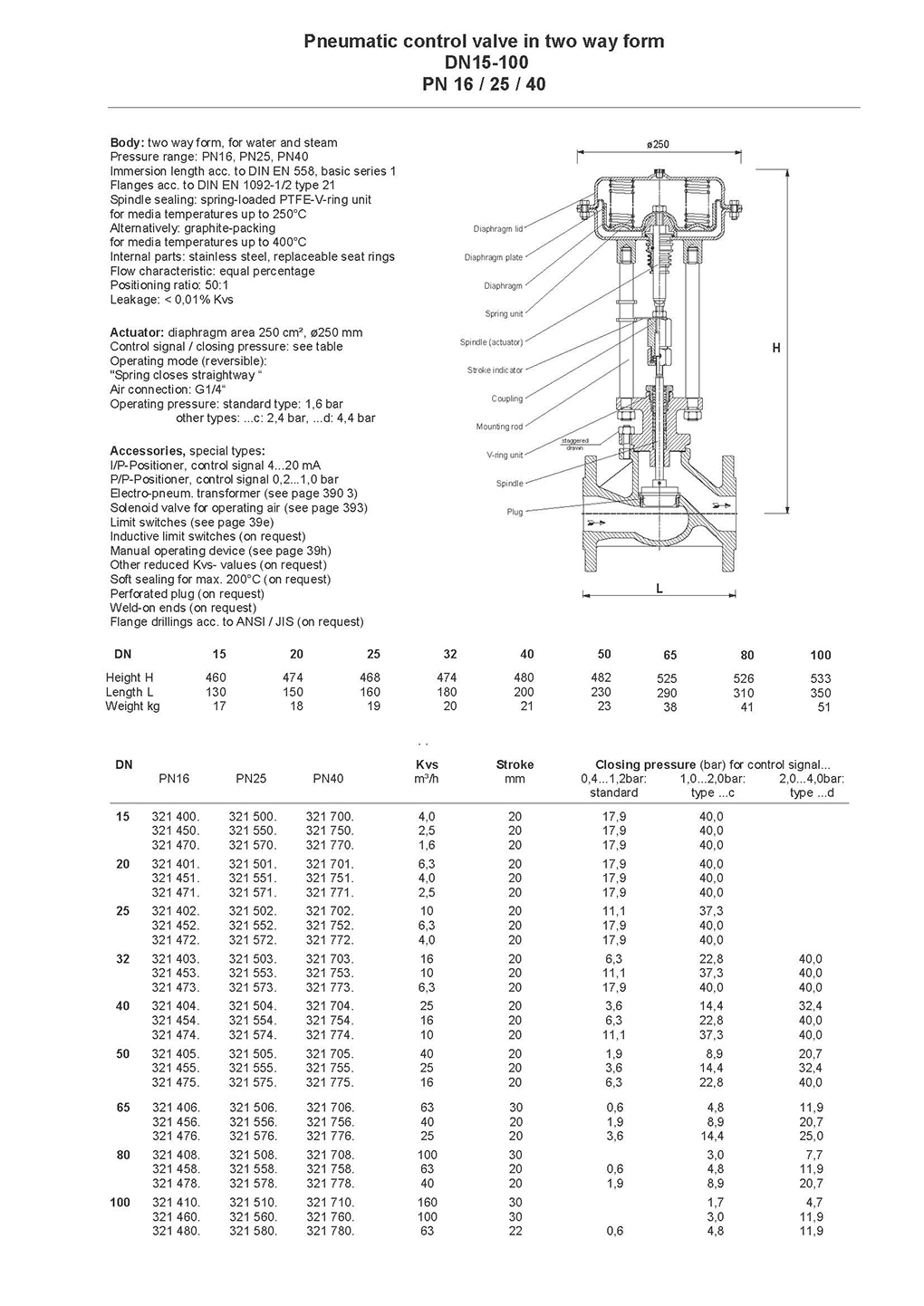 Welcome to our website. If you have any requests or suggestions,please feel free to email us at vmv@steamvalves.com or use the following enquiry form. Please allow us to provide you with the best service.