Forged Steel Bellows condensate manifolds
The traditional steam tracing system is difficult to construct, long construction period, high cost, large area, and difficult to maintain and manage. The welding general shut-off valve distribution station is inflexible, cannot be closed after opening and closing several times, and there is long-term dripping and leakage. Phenomenon, energy waste is very serious.

E-mail
characteristics
VMV Newton's " forged steel Bellows condensate manifolds" has a built-in one-piece forged A105 bellows globe valve. The BSPM02 and BCRM02 series products are used for steam distribution or condensate collection respectively, and are suitable for instrumentation, pipeline heating, and process heating. According to the user's design and requirements, multiple bellows stop valves, drain valves, and drain traps are integrated on each manifold. It can also be equipped with base bracket, heat preservation prefabricated heat tracing pipe, union clamp, matching flange and other components. Has the same characteristics as the Bellow stainless steel condensate manifolds.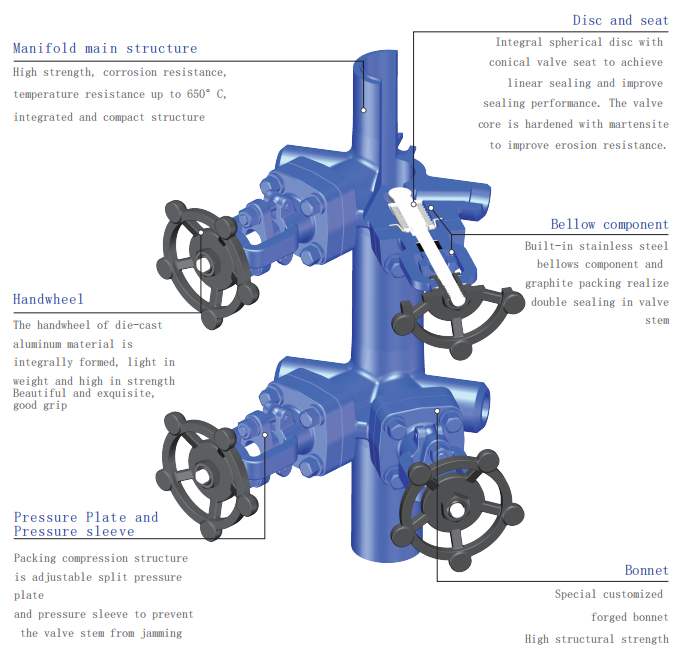 Welcome to our website. If you have any requests or suggestions,please feel free to email us at vmv@steamvalves.com or use the following enquiry form. Please allow us to provide you with the best service.